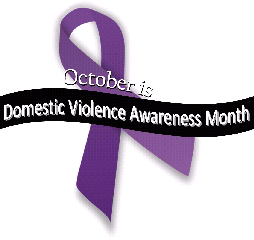 In addition to Breast Cancer Awareness, October is also home to Domestic Violence Awareness Month. As BCA is represented by pink ribbons, DV utilizes purple to bring awareness. Two of my favorite colors for two causes I think are uber important and need to be eradicated.
Domestic Violence Statistics via http://domesticviolencestatistics.org/domestic-violence-statistics/ :
-Every 9 seconds in the US a woman is assaulted or beaten.
-Around the world, at least one in every three women has been beaten, coerced into sex or otherwise abused during her lifetime. Most often, the abuser is a member of her own family.
-Domestic violence is the leading cause of injury to women—more than car accidents, muggings, and rapes combined.
-Studies suggest that up to 10 million children witness
If you or anyone you know are victims to domestic violence you can call the toll free hotline at 1-800-799-SAFE (7233) and/or visit
http://www.thehotline.org/
Now to the nails:
To start off domestice violence awareness month I chose one of the most perfect purples I own, Sinful Colors Let's Talk. Unfortunately purples are a beast to photograph and we've been plagued with cloud coverage. This is shown with 2 coats. I used a purple glitter from Claire's on the accent nail. Honestly, I lost count on the coats because I didn't use base coat/color. Bling Bling!!!!!!!!!!!

Ugh to my watermark app and the fuzziness it brings. You will see a lot more glitter now that I've discovered using glue as my base coat. No more foil or scrubbing till eternity, glitter now peels right off. Gotta love the IG nail community!
Hope everyone has a terrific Tuesday!